I was so excited when I got home after work and saw Maggie's package! She was a little hesitant of the package but once she saw what was inside she would sneak up and take each item and run away with it! *hehe* I must say she got way spoiled!
The package.
















Maggie looking at all the goodies!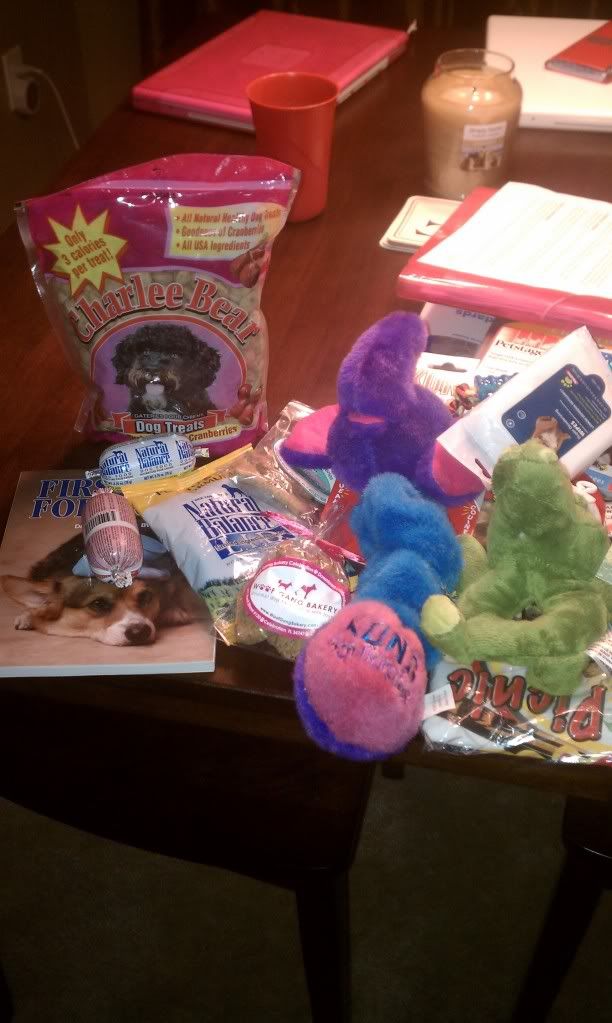 All the goodies!
This was a hit!












I can not thank you guys enough! Maggie loves the blue stuffed kong toy so much! She ran up to her daddy with it when he came home from work. :D Also, I have been wanting one those water bottles for awhile now!! The first aid book is really cute too(love the corgi on the front) The keychain is adorable! Maggie wants to eat all the goodies now....she ran off with little dog food rolls! Once, again thank you for the wonderful package! I can not thank you enough!
Now it is your turn to recieve a package for your little furbaby! First one to comment and leave their e-mail is the winner!